IT STAFFING SERVICES,
an honest approach
As a top provider of IT staffing solutions, we can connect you with true IT application professionals. Being in the industry for over 16 years and learning the trends and pitfalls of our competition, we wanted to approach this vertical of our business in a different perspective; which is high integrity and honesty. Our clients loves it.
We understand the challenges of resourcing the right IT talent for our customers' assignments. Our staff augmentation services come with a well-developed real-time recruitment and resource management expertise combined with many years of technical recruiting capability.
This positions us as a trustworthy consultative partner. Our skilled professionals can help you manage the burgeoning technological needs and aggressive timelines by providing a full range of recruiting solutions that include Contract, Contract-to-Hire and Permanent Hire staffing services.
Software Architects
Java/J2ee Developers
.Net Application Developers
SharePoint Developers / Administrators
SAP Professionals
Oracle Specialists
PeopleSoft
Business Analysts / Business System Analysts
Quality Assurance / Performance Engineers
Project / Program Managers
Technical Writers
Database / Network Administrators
IT Auditors/complaince
IT Security
IT Senior management
CORPORATE RECRUITMENT
Our recruitment team will provide the highest level of service and professionalism to realize the appointements of all levels of candidate at different functions of the organization. PUMEX will work with the human resource and technical team to understand the culture and organization chart and help fulfilling the assignments.
PROJECT STAFING
Our team will work with you right from the begining of the project and will be involved with you on scoping out the resource needed for your project. Our special guaranteed flat rate will help you budget the project.
We pride ourselves on a very thorough talent sourcing and vetting process. In order to uphold that standard, PUMEX provides several screening services to filter the perfect candidate.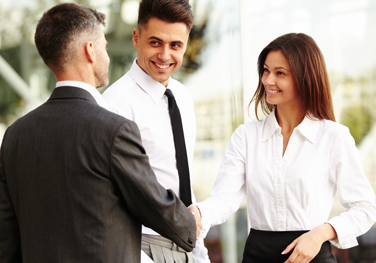 Contract (Corp to Corp)
We provide temporary project staffing services of any duration from our network of pre-screened candidates.
Contract-to-Hire (CTH)
We always work towards maintaining long term connections. We provide application consulting talents who are aspiring to be your w2 employee in due course. This model allows you to appraise a talent's capabilities completely prior to making fulltime hiring decisions.
Permanent Hire (FT)
We deliver to you technical, functional and/or techno-functional information technology application resources, based on your own need for permanent staffing.
RPO (Recruitment Process Outsourcing)
We also offer RPO for clients with significant hiring requirements, we can provide dedicated recruiting personnel to ensure consistency and quality throughout the hiring process to better meet your specific hiring needs.
software development consulting
android application development companies
PARTNER WITH PUMEX

Our mission is to help businesses focus on their "core-business" and increase productivity by providing quality and cost effective information technology solutions & staffing.
SEND US A QUICK NOTE OR
Call (215) 734 1999